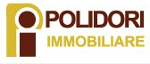 Polidori Immobiliare
Vicolo Arilli, 4
Montasola - Rieti
Polidori Real Estate was founded in Torri in Sabina in 1987. It was the first agency in Sabina and still is a leader in this area.
The professional preparation to tackle every situation with security, simplicity and transparency. Living in the territory and the knowledge of the past and present, allows the Agency to fulfill the needs of the customer whether the intention is to purchase or rent. Our appraisals are free and take into account the needs of likely buyers, not underestimating the territory, the exposure, the age and the potential of the property. We verify the correctness of every single property both at the level of urban and commercial land, mortgage and energy and guarantee complete assistance from acquisition to notarization.
The Agency is listed on both national and international internet sites. We also showcase our properties in the metro stations of Villa Borghese and Piazza di Spagna in Rome. In addition, we run advertisements in national sector magazines following agreement with the property owner and leaflet drop in the area.
Regarding planning, succession, registrations, splits, reliefs, energy certificates, renovations and restorations, the Agency has access to a survery from the Studio Tecnico Associato Graphos site in Torri in Sabina via Foronovo n° Course 17-19 02049 (Ri) Tel/fax 0765.62597 more information can be found on the website www.studiographos.net or email msabuz@tin.it
Woningen te koop bij Polidori Immobiliare
:
25
Zoekresultaten voor: Polidori Immobiliare