R$10.249.305
(1.650.000 €)
Villa 6 slaapkamers, 500 m²
Monterosi, Viterbo (provincie)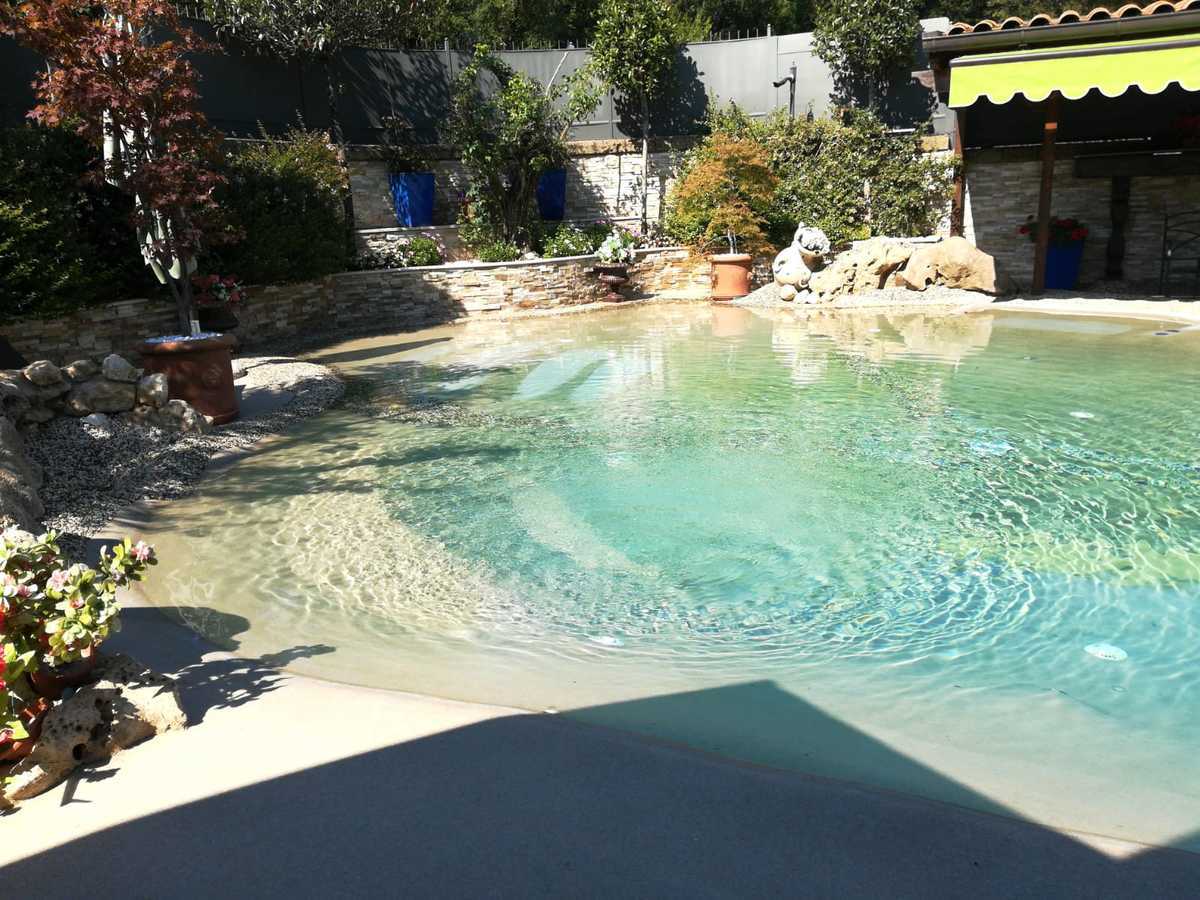 Kenmerken
tuin
zwembad
garage
kelder
Beschrijving
Located between Rome and Viterbo, at 30 kilometres from the capital's ancient centre, in one of the most lovely, unspoiled and luminous landscapes along the historic "Via Francigena", is an exclusive high quality residence. This unique property is set in a prestigious private area featured in Golf Club International. Continual concierge service and 24h armed guard.
Located 45 minutes away from the intercontinental Fiumicino airport and connected to all services.
Places which are rich in history, culture, food, wine and traditions are just a few kilometres away: these include Sutri, Nepi, Capranica, Trevignano, Bracciano, Vetralla, etc.
500 sqm. on three floors. An external area of around 1000 sqm is fully equipped for complete comfort in summer and winter; immersed in nature in absolute privacy and security.
In the summer, the environs can be experienced as an exclusive Caribbean location equipped with all comforts.
In winter the same location acquires the colours and scents of an exclusive mountain chalet.
In summer and winter, the residence is in the privileged position of being within easy reach of the most interesting cultural places in the world. It can also be easily reached by friends for enjoying this wonderful place together.
Ground floor on over 250sqm: entrance, study, kitchen, large closet, bathroom and a double living room with fireplace which extends to a gorgeous 120 sqm glazed area that is integrated with the garden and the swimming pool. This area has another large fireplace (Courmayeur Palazzetti), a professional American bar with all new, never used appliances, seating areas, tables, TV, etc. Floor air-conditioning (warm/cool); the large armoured windows (with glass obscured from the outside) slide conveniently with a block.
First floor: 6 rooms, walk-in closet, balconies and 3 large bathrooms.
The fireplace connected to the radiators can be turned on remotely.
Basement finished and habitable with natural light: large study with pellet stove, bathroom, large closet, large tavern used as a characteristic cellar, another bathroom and a laundry room.
Basement finished with access to two large garages with video surveillance, a robust and large remote-controlled shutter and room to comfortably accommodate 4 large cars. There is direct access to the house from the garages.
Outside there is an elegant and well-kept garden with valuable plants and flowers and individual irrigation systems.
The extraordinary Biodesign 130 sqm swimming pool is perfectly integrated with the characteristic landscape. Its particular context and avant-garde technology create an exclusive and vast natural oasis of pink beach that even reproduces the sound of the sea in an authentic way.
The swimming pool and garden are equipped with a twilight system of latest generation LED lighting.
A system of remotely controlled synchronized, motorized blinds with wind and rain sensors can be used to create multiple environments / outdoor pergola areas that are coordinated with the furnishings
A second equipped portico overlooks the swimming pool.
A third equipped porch is used as a characteristic woodshed.
The interior furnishings and the garden, living rooms, small tables, sunbeds, cushions etc are all new or in perfect condition. They can be purchased separately.
There is a home automation system and an alarm system with sophisticated constant video recording equipment with 26 permanently active digital cameras (some motorized).
Using an app that can be downloaded onto a smartphone or personal computer it is possible to watch over the residence at any time and from anywhere in the world.
Details
Villa

Nieuw

500 m²

6

6

1000 m²

villa
Afstand van:
Afstanden worden berekend in een rechte lijn
21.5 km

12.4 km - Villa Paola

32.9 km

63.0 km
In de nabijheid van deze woning
930 m - Apotheek - Farmacia Dr. Sergio Pesce

12.3 km - Dierenarts - Ambulatorio Veterinario Dr.Piferi
Informatie over Monterosi
276 m boven zeeniveau

10.68 km²

Binnenlandse heuvel

4473
Neem contact op met de eigenaar
Particuliere eigenaar
Daniela Carosi
Viadotto Giovanni Gronchi,11, Roma, Roma
+39 338 1606567